The DIAP remote access feature can be accessed using the application which can be downloaded from this article.
The installation procedure of the application is described in this guide.
Using the DIAP Windows Application to add a new connection
Opening the application you will face the login screen.
The standard cloud selected will be our customer cloud. Contact our support at disupport@dataintel.dk if you are in need of a connection to another cloud.
Type your e-mail and password as you would on the website.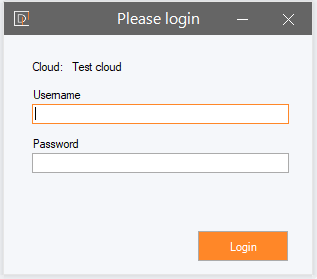 Next select from the list of devices the DIAP you want to access by double clicking on the DIAP, as indicated by the arrow below.

To add a new configuration setting click 'Add new' as indicated below.

There you need to type in:
The Remote IP: Which is the IP of the device on the DIAP network you want to access
The Remote Port: Which is the specific port on the device you wish to access
The Local PC Port: Which is to which port you wish the communication to direct to locally on your machine.
Finally you need to decide if you wish to connect the port to your local loopback adapter, or if there is another local network adapter you wish to connect it to, or finally if you want the DIAP application to replicate the remote device's IP address.
Please see the extended guide for details.
If you select to replicate the IP locally by selecting the third mapping option the DIAP application will now start the virtual network adapter. You will first be asked to allow the execution of the script in User Account Control (UAC). Click "Yes".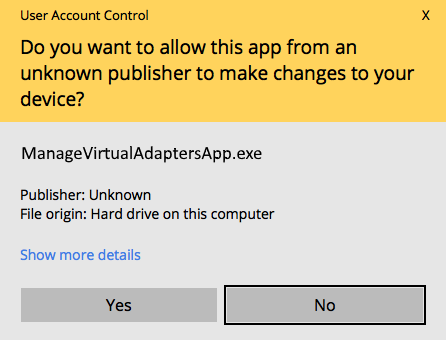 Next a window will open momentarily to configure your virtual adapter(s).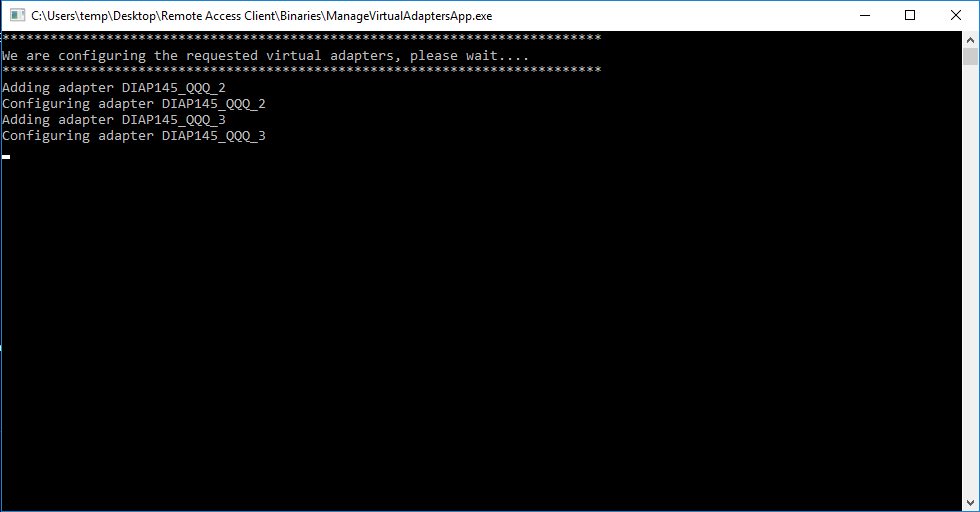 After the windows has closed select 'Save Changes' to return to the configuration details page.
There you switch the connection toggle so it says Connected and click 'Save Changes'.

If everything was done right you are now connected to the device.
Closing the connection
You can close the connection in one of two ways.
One way is to simply close the application.
Another way to do it is to navigate into the device you wish to disconnect from by double clicking at the DIAP as shown below.
And then switch the connection toggle so it says disconnect and select 'Save Changes'.

Examples of usage:
Create a remote desktop tunnel to access a Windows PC on the network at the DIAP.
Replicate the IP of a remote device to access the device configuration page (in this case the DIAP local website)