On the DIAP gateway, a power button and a connectivity button are used to show the status of the DIAP.
The various LED options are described below.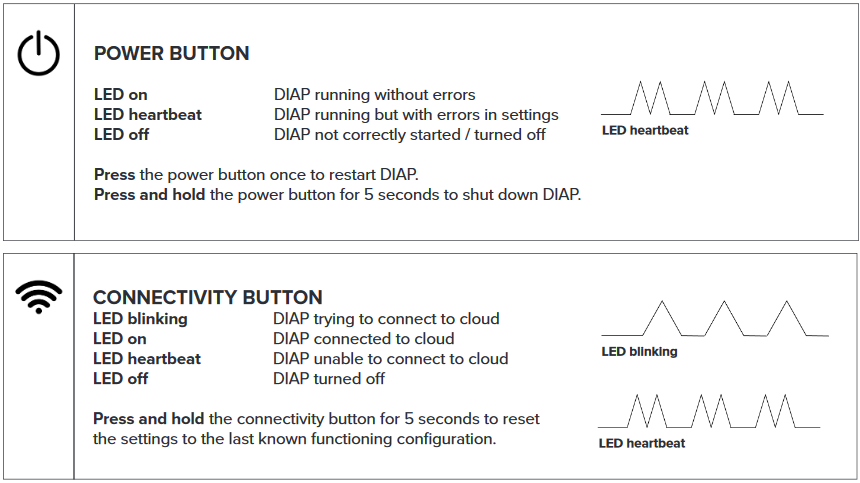 If the DIAP is unable to connect to the cloud, then please visit: Firewall settings for company networks.
Location of the LEDs on the DIAP gateway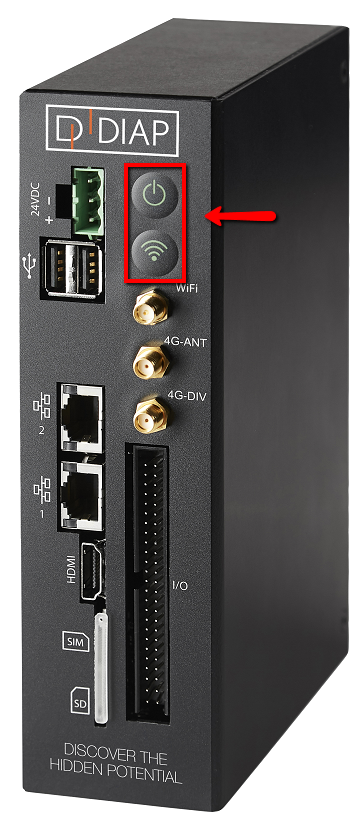 Lost connection to your DIAP?
If you are unable to connect to DIAP, proceed as follows:
Press and hold the 'Connectivity button' for 5-10 seconds. DIAP will be reset to the most recent functioning configuration (when a stable internet connection was available).
As soon as DIAP has a stable internet connection, it will download the current configuration from the cloud.
To ensure that DIAP keeps the connection, it is therefore important to correct the configuration in the cloud.
If you loose connection to your DIAP again, repeat the above process.