Introduction
This guide describes how you can create new users and define user roles on the DIAP platform.
Guide
You can create new users (operators and administrators) as soon as you have logged into the DIAP platform. Users will gain access to the platform as soon as they have been created.
1. Login to the DIAP platform and press the "cogwheel" in the top left menu.

2. Select Users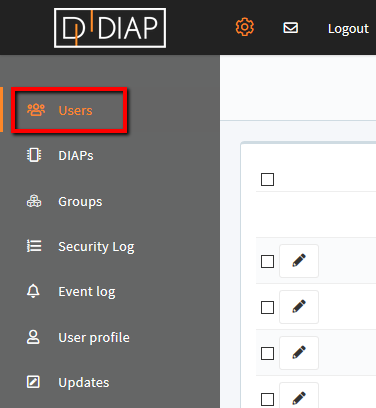 3. Click the button "Add new"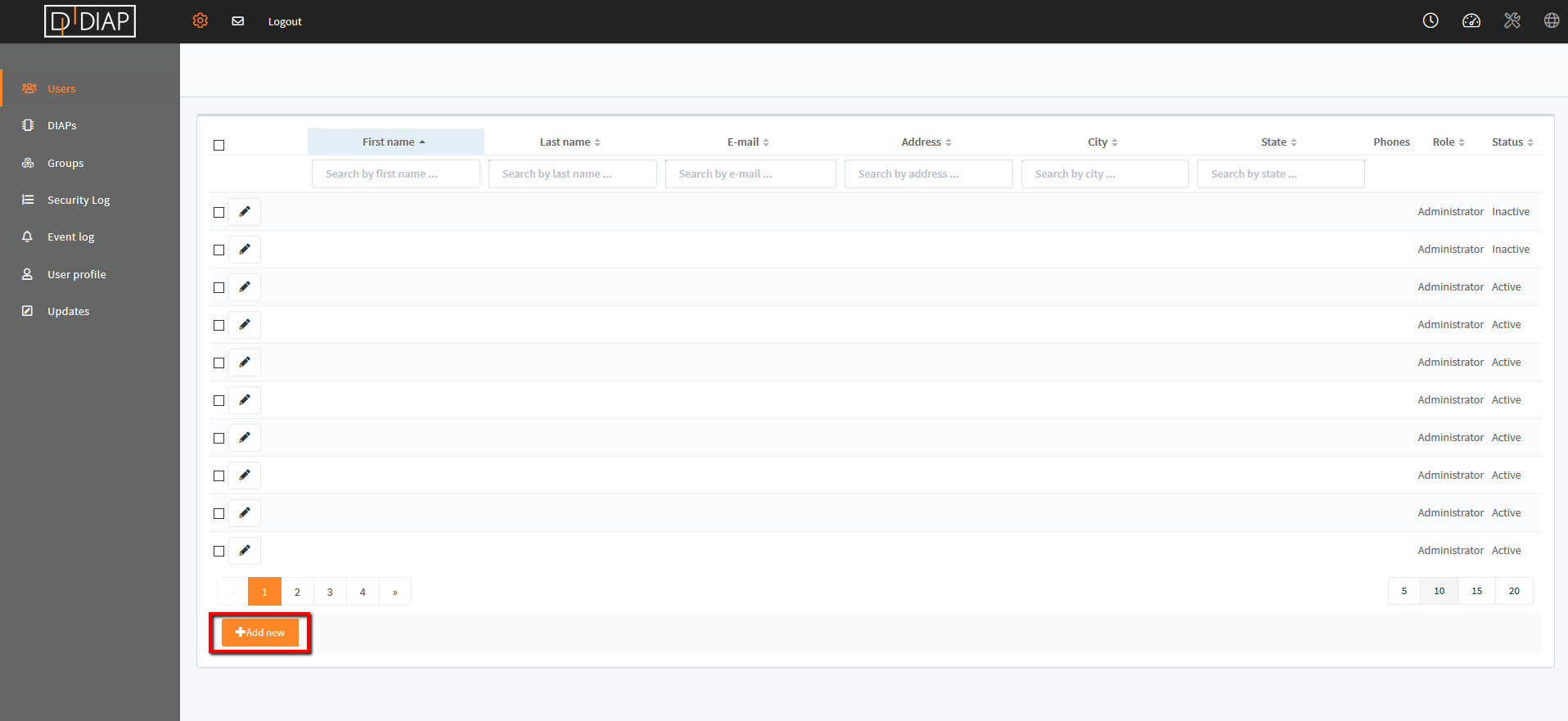 4. Fill in the required information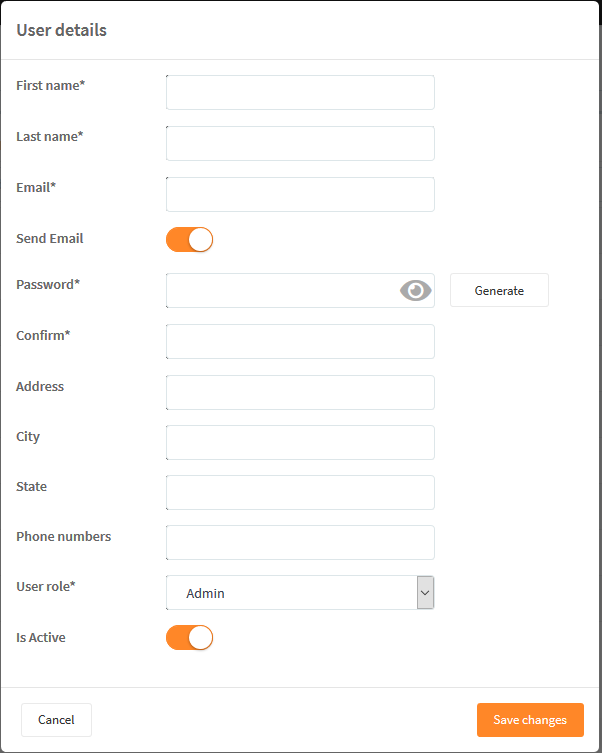 By enabling "Send Email", an email will be sent to the new user including username and password.
A random password can be generated by clicking "Generate" under "Password"
Make sure to define whether the new user is Operator or Admin in the field "User role"
By enabling the field "Is Active", the user will be active in the system.

5. Save changes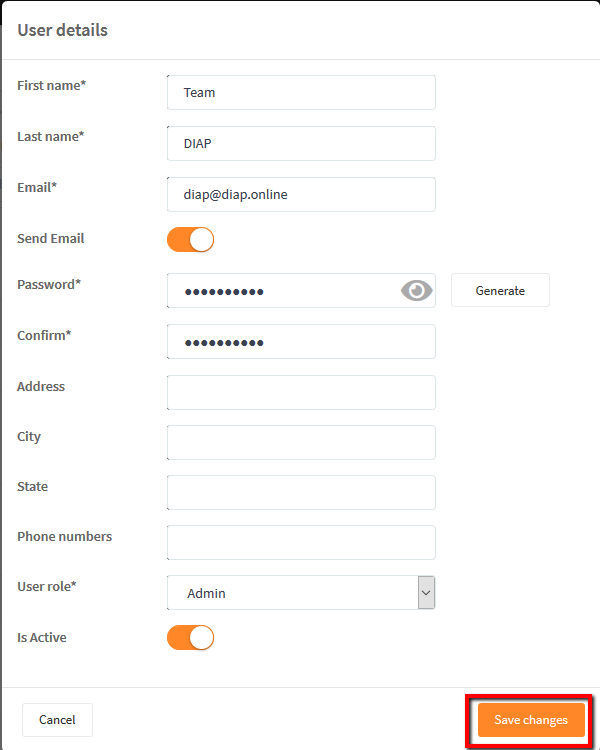 You have now created a new user who will be able to access and use the DIAP platform.