Prerequisites
This article includes a short guide on how to connect your DIAP to 4G.
Requirements before starting:
Insert the SIM card into the DIAP (SIM card must be WITHOUT PIN code!)
Connect DIAP to the internet by means of an Ethernet cable (use Ethernet Port 1)
Power the suitcase with the DIAP
Enter one of the following URLs:
The URL depends on the information received from DIAP support.
Connecting to 4G
1. Login to the DIAP platform and click the "cogwheel" in the top left menu.

2. Select "DIAPs" in the main menu.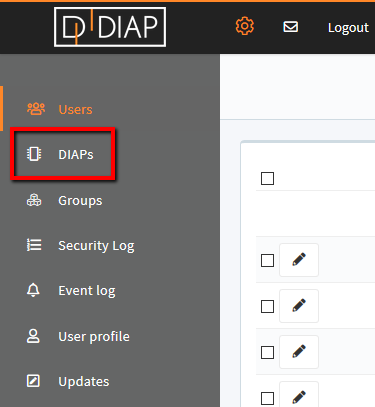 3. Click the pencil icon of the DIAP for which you wish to use 4G connection.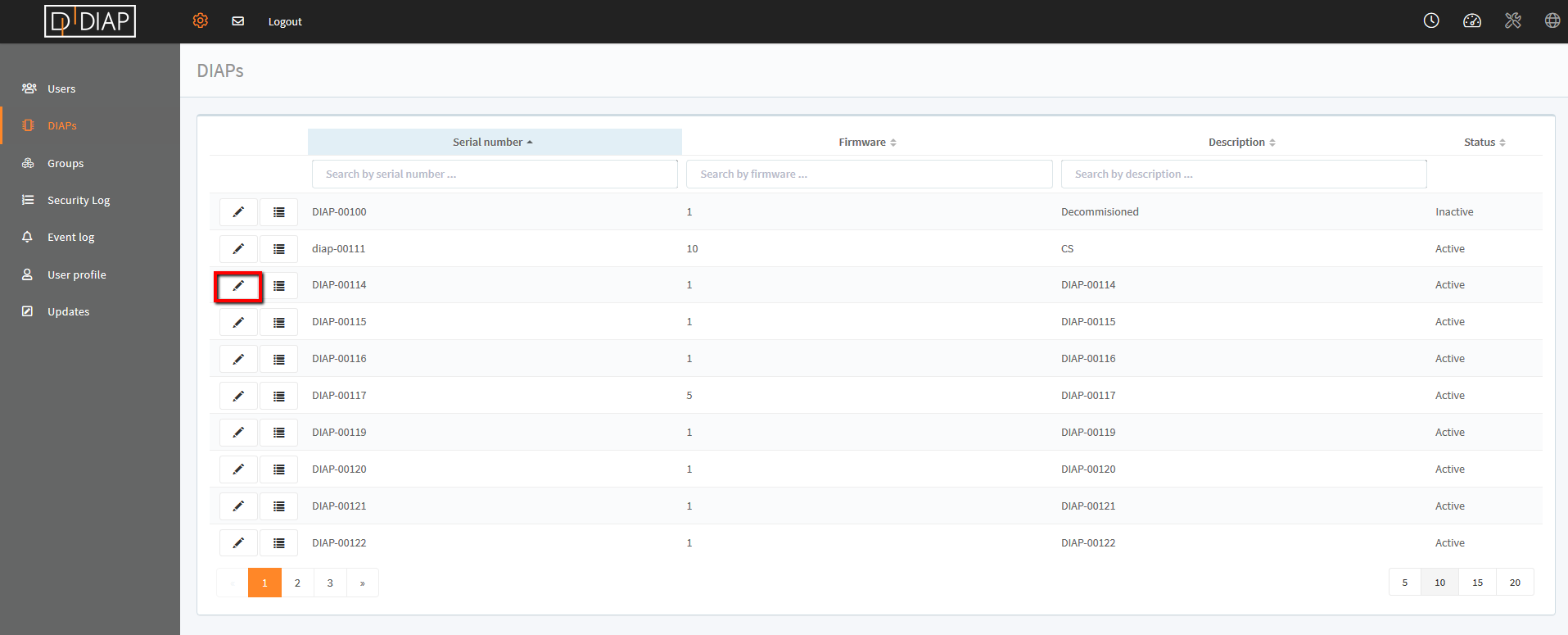 5. Select the 4G tab.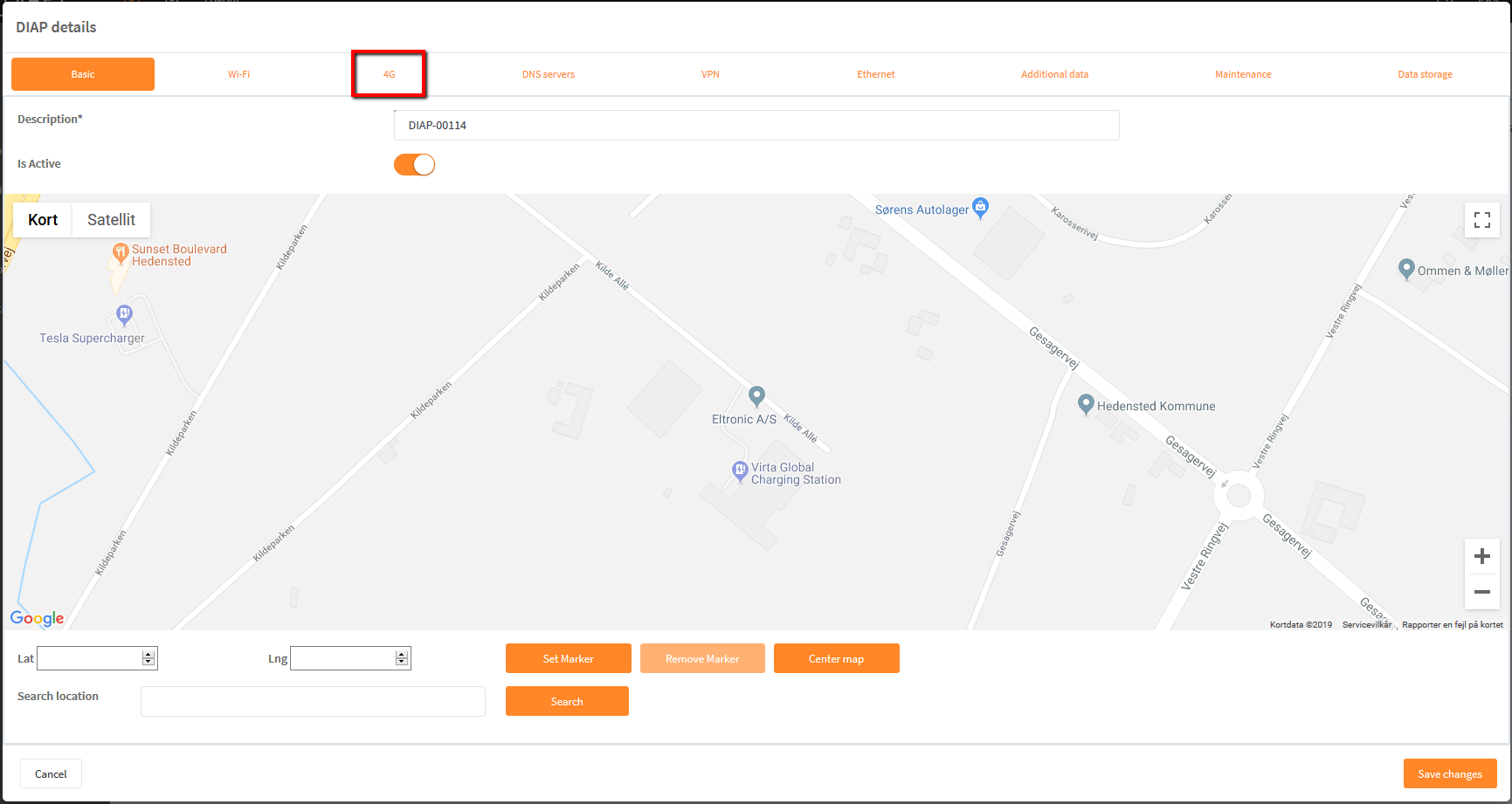 6. Activate "Enable".

7. Fill in the required information. Information regarding APN settings can be found on the website of your SIM-card provider. There is also this site for APN information https://apn.how/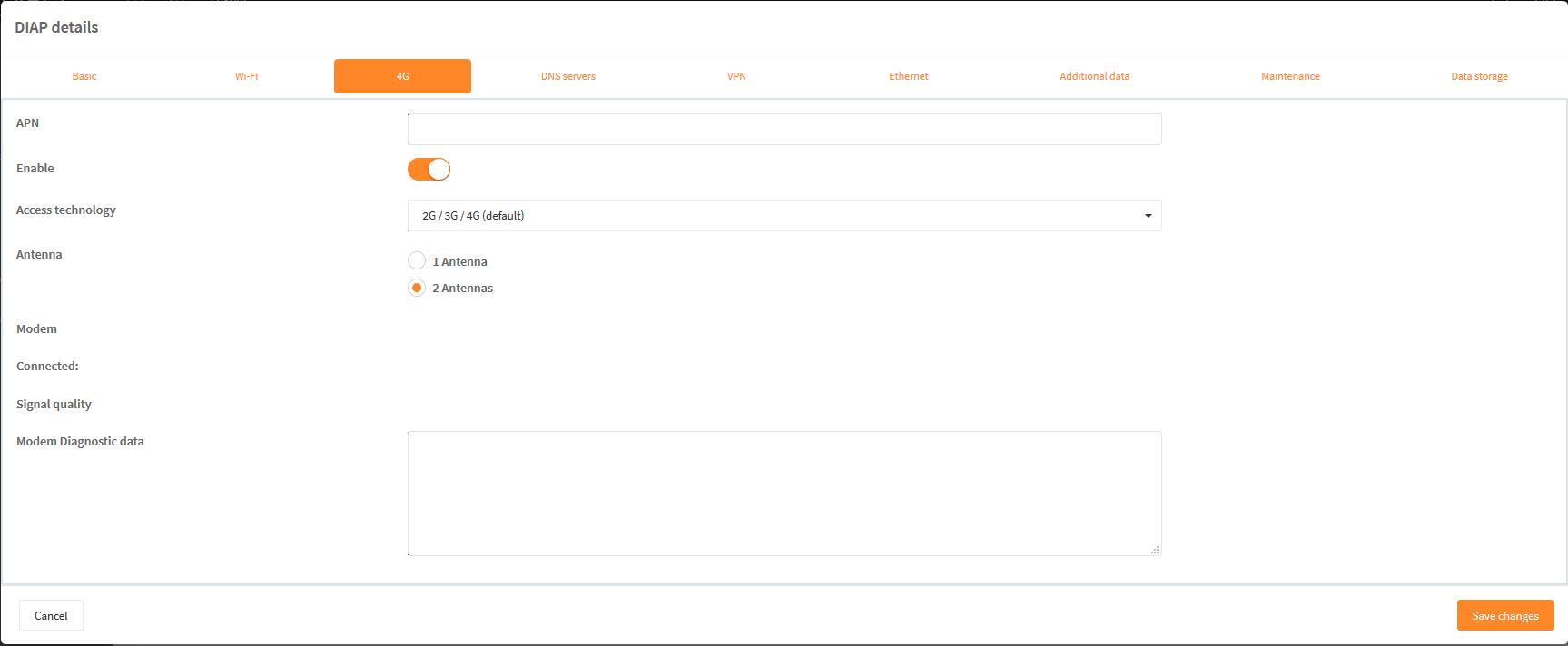 8. When you have entered all information, your settings should look like the example below.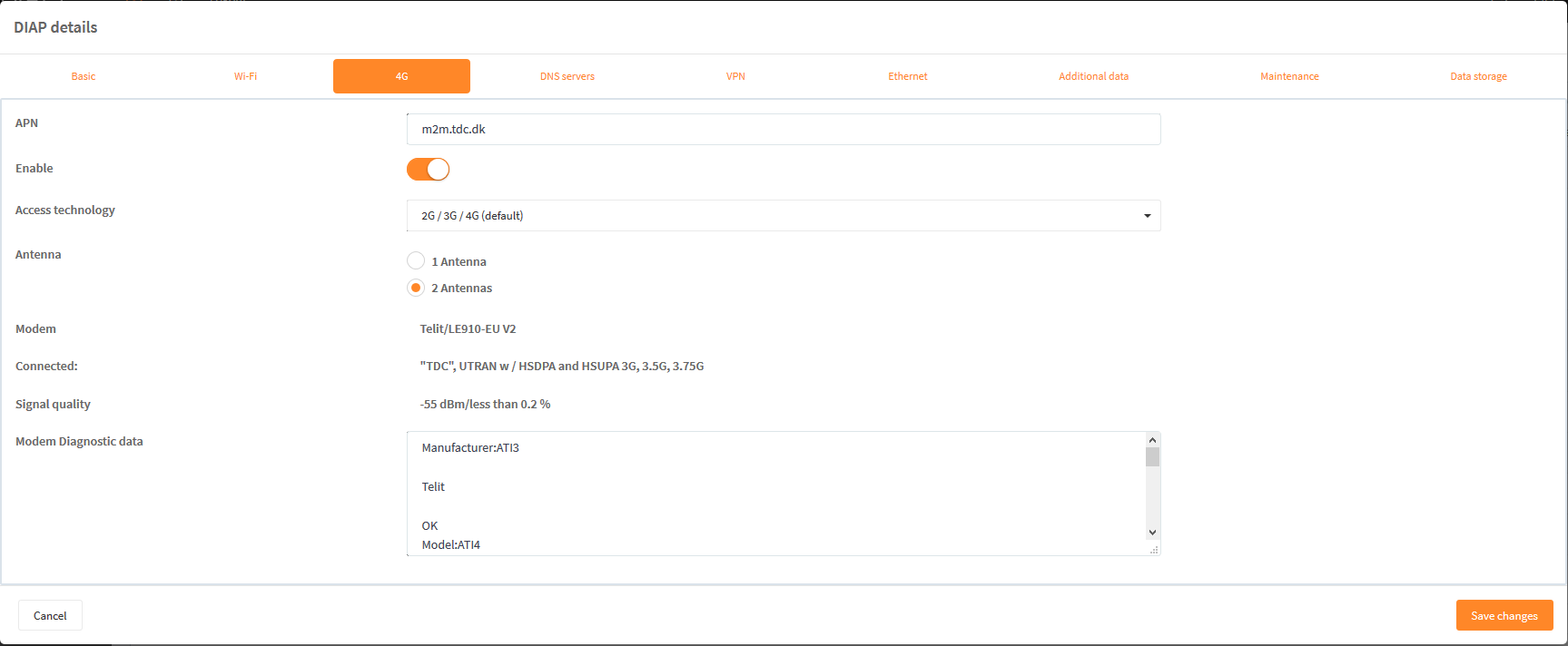 9. IMPORTANT BEFORE SAVING!
Ensure that Wi-Fi is disabled. See the example below.

10. Save changes.