Introduction
DIAP currently supports the binary communication with OPC-UA. The following text describes how to configure DIAP for OPC-UA.
Configuration
Firstly, specify the server endpoint. In the example below, this is
TCP/IP 192.168.1.10 on port 49310: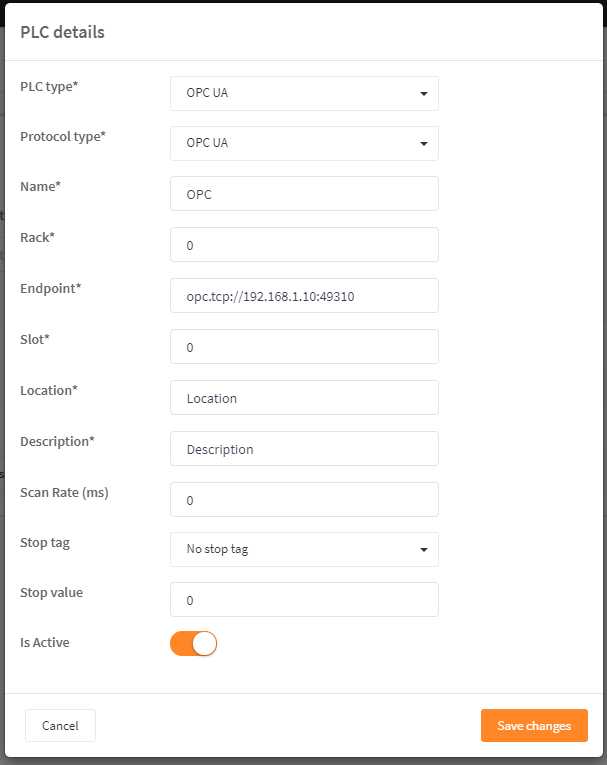 Each tag must be statically addressed for the DIAP to access it. This can be done in one of the following two ways:
Using Variable ID
Using Browse path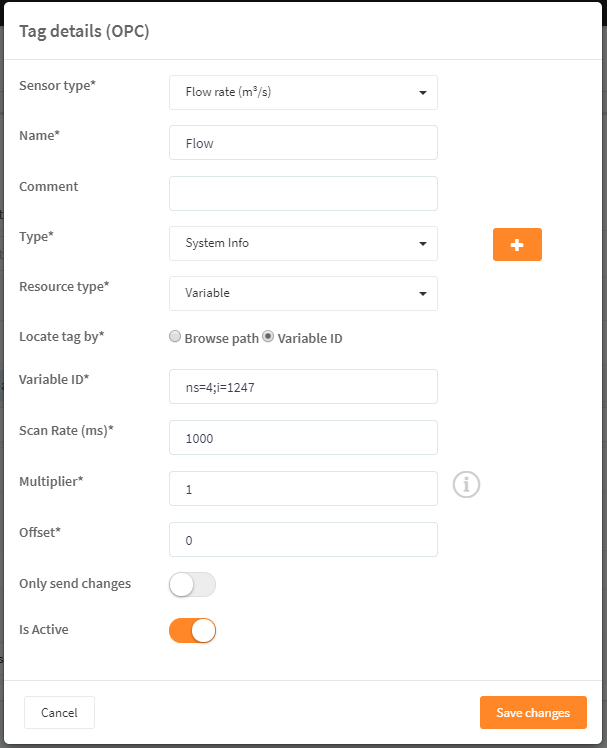 Both Variable ID and Browse path can be obtained from the OPC server interface. Please see the following example: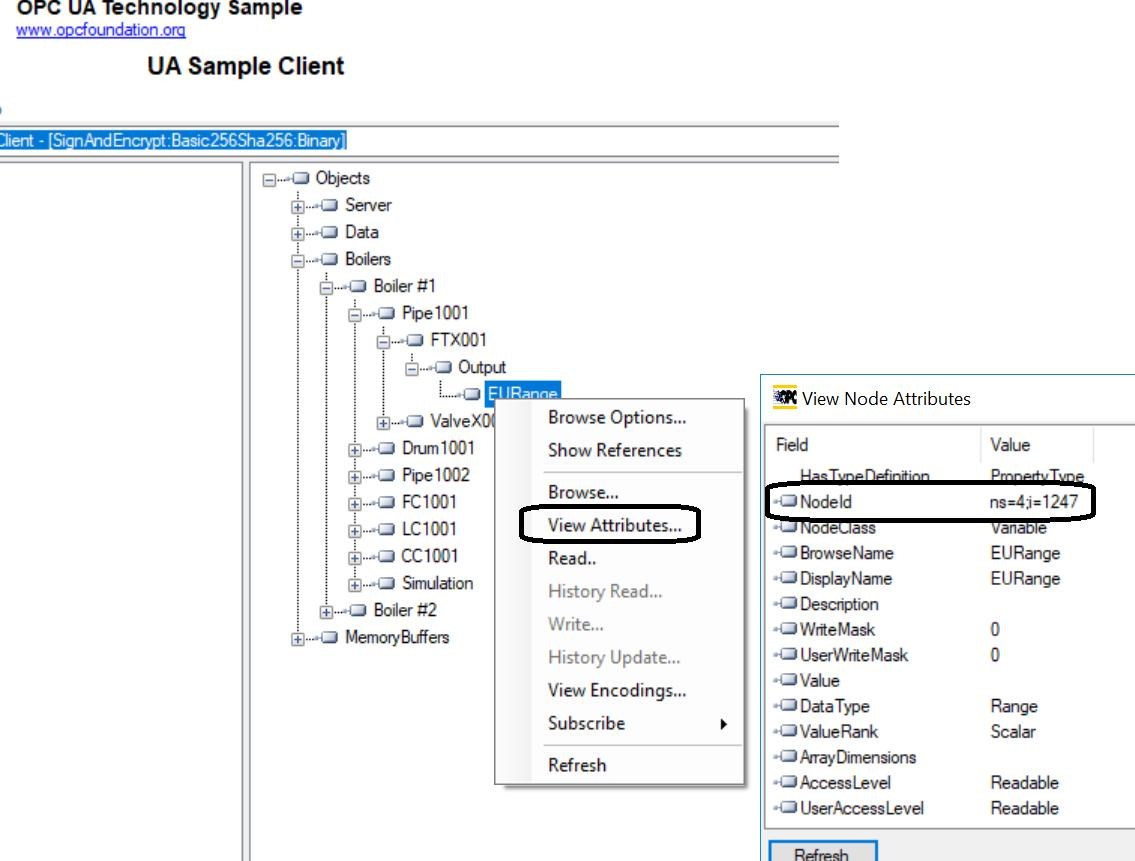 Security
RSA encryption will be implemented as soon as possible, but is currently unsupported. We do, however, support user name and password combinations. Otherwise, the security option must be set to"None".