OEE application
Release of new operator screen. Basic operator screen which only has the most necessary functionality. Will be released under "Views".

Guide: How to use the "Operator" view
Release of new big screen functionality, which will be able to show many more lines than the normal "FactoryView". Will be added under "FactoryView" and can be enabled within the cogwheel.

Guide: How to use "Factory" View
Release of a new static report, which will show basic asked information. The new report can be found under "Subscription". The name of the report will be "Week".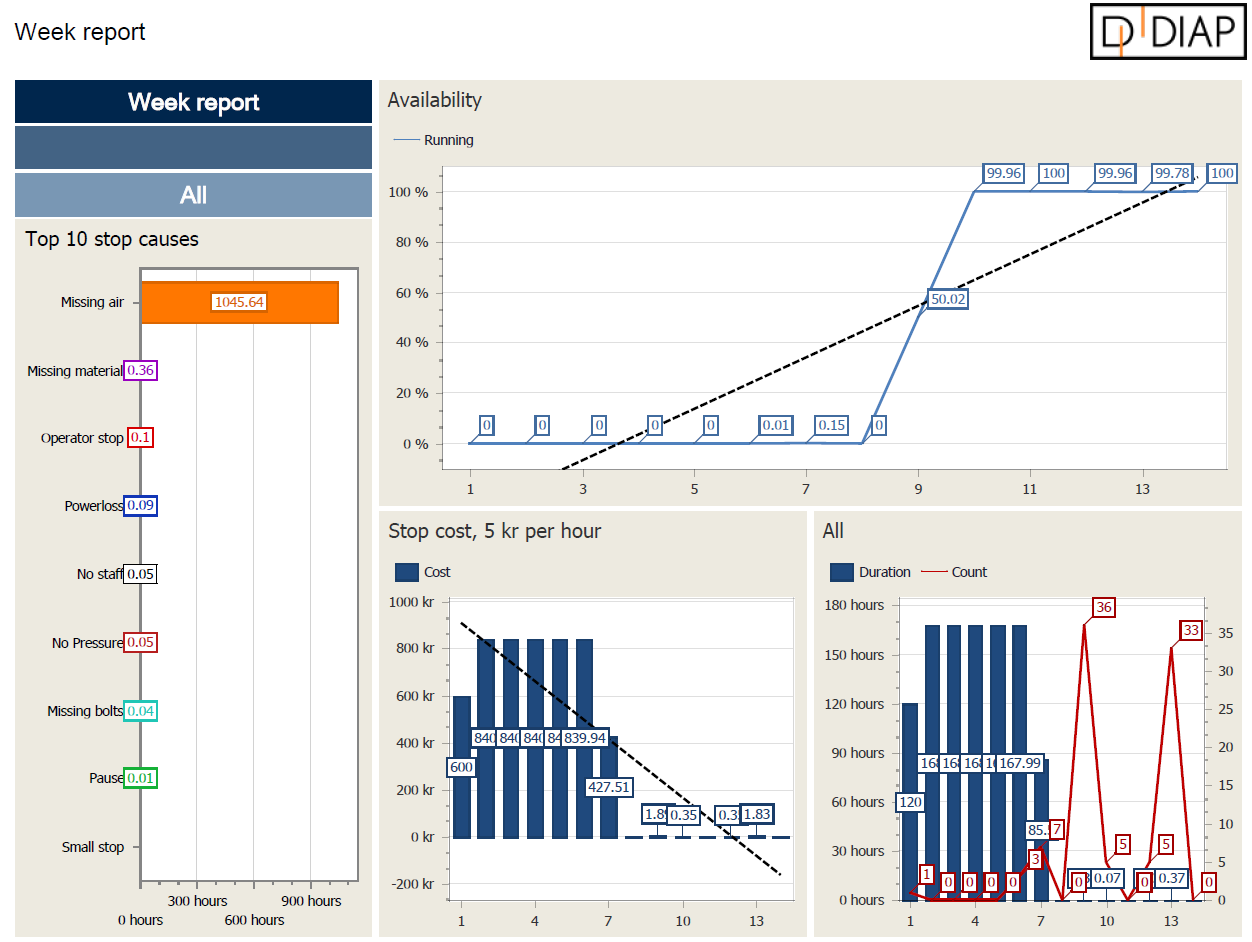 Guide: How to use subscription (See under "Report types")