A new version of the OEE application has been released
The following updates have been added to the OEE application.
1. The data sources have a link to their corresponding knowledge base articles
Each data source have a direct link to its help file in the knowledge base.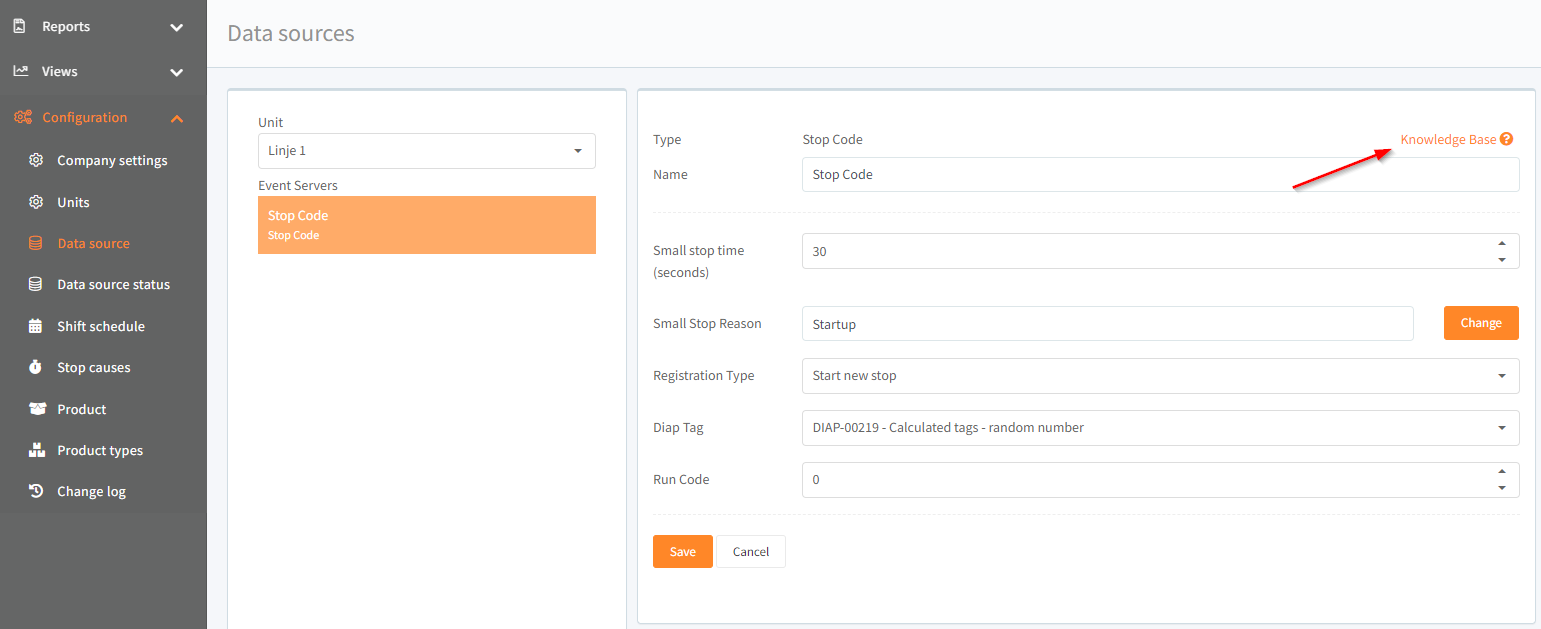 2. Limited the period in timeline graphs
The Factory overview, Overview & Production status views all have an option for showing data for the current order. If the order hasn't been changed for a long time (several months), then timeline could appear to "hang" because of it having to much data to process. The timelines have been limited to not showing data older than 3 months.

3. Fix: Subscription reports could be mailed either an hour too early or too late
If a subscription report was created in daylight saving time, then it would be mailed an hour too late when daylight saving time ended and visa versa.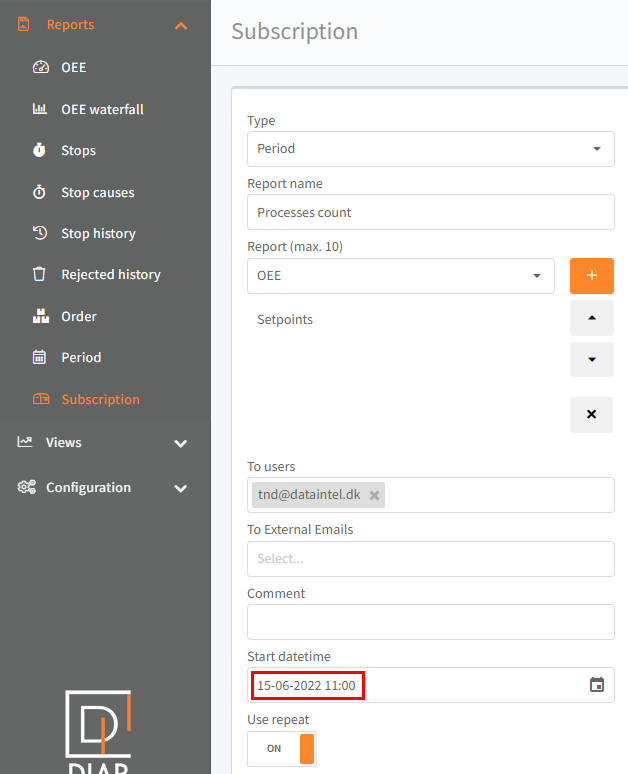 When in daylight saving time the above report would be mailed at 10:00.
4. Fix: End date and end after number of occurences was not enforced in the subscription reports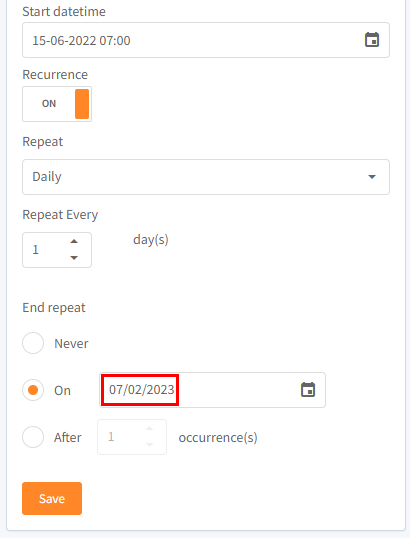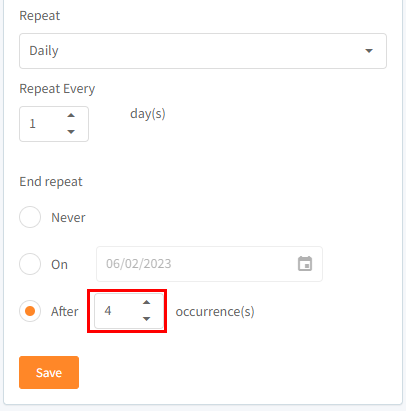 5. Fix: Stop reasons could be displayed as empty lines in the filter for the stop report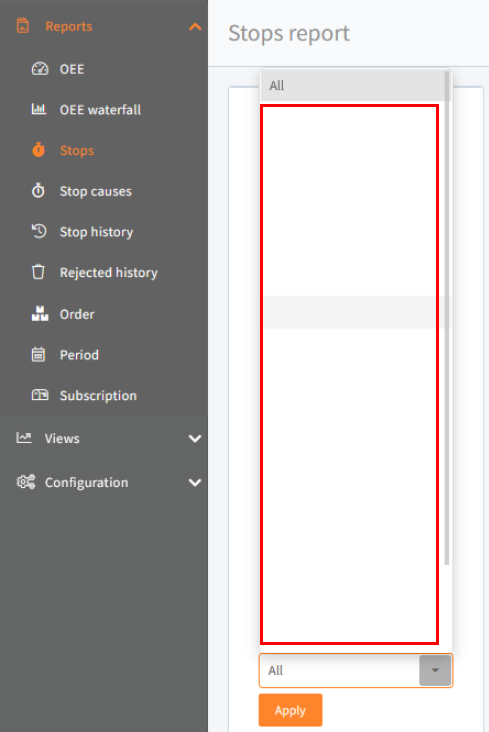 6. Fix: Subscription Setpoints report with not enough data for intervals
When there wasn't any data in the selected interval, the Setpoint report graph would display zero.
The example below shows data for the previous week summerized per hour, but if there weren't any readings in an interval, the line drops to zero.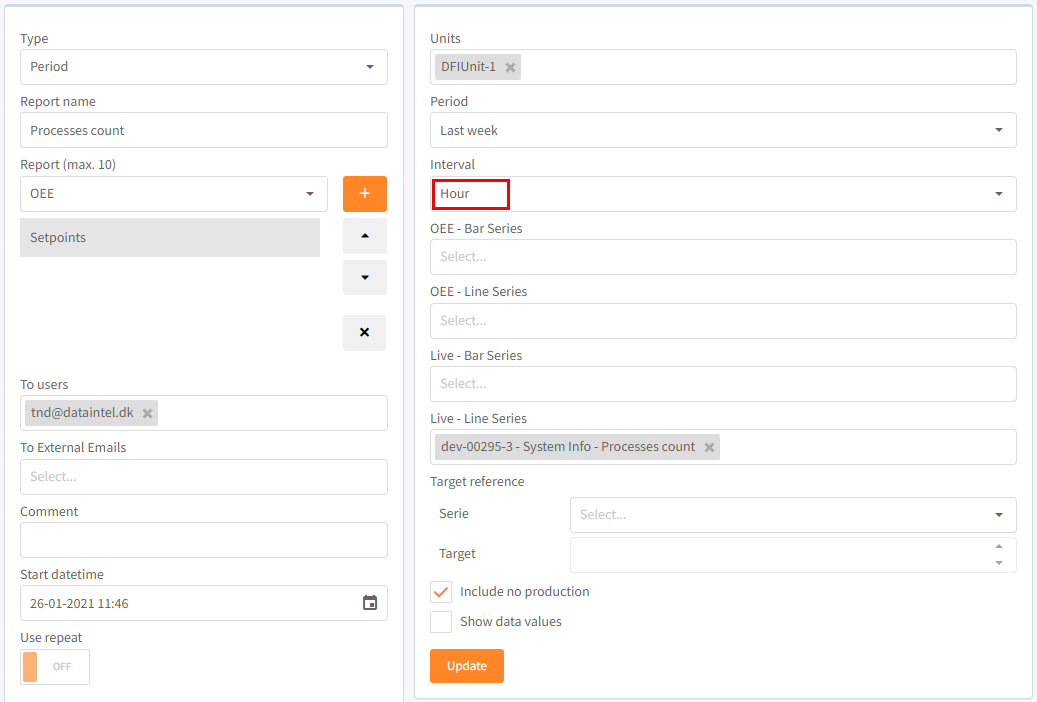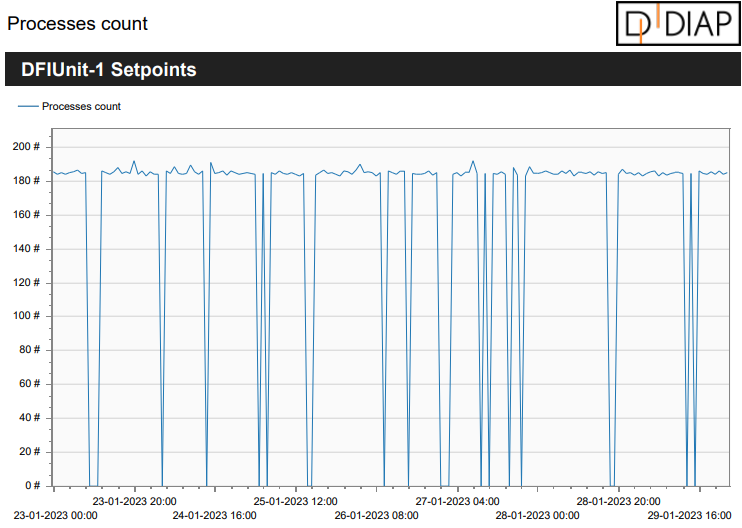 This has now been fixed: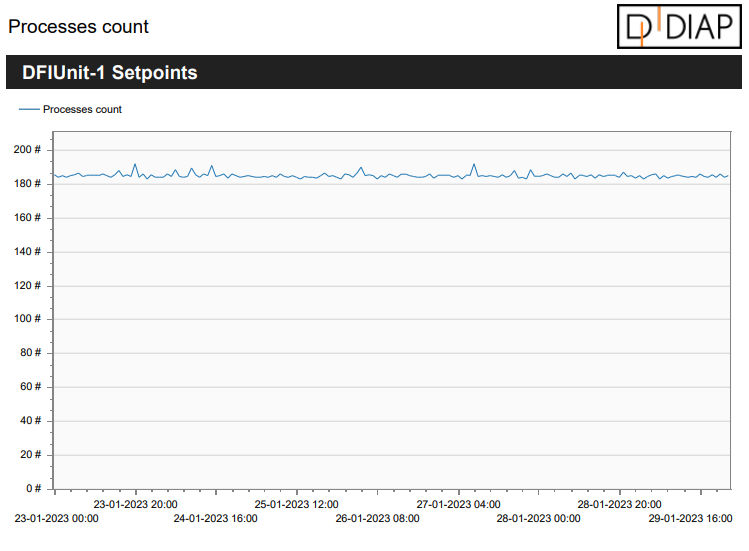 ---
Depending on the browser, then it may be required for you to clear your cache in order to see the latest functionalities.

If there are any questions to this update, then please contact support@dataintel.dk.